Excerpts from Silver Meadows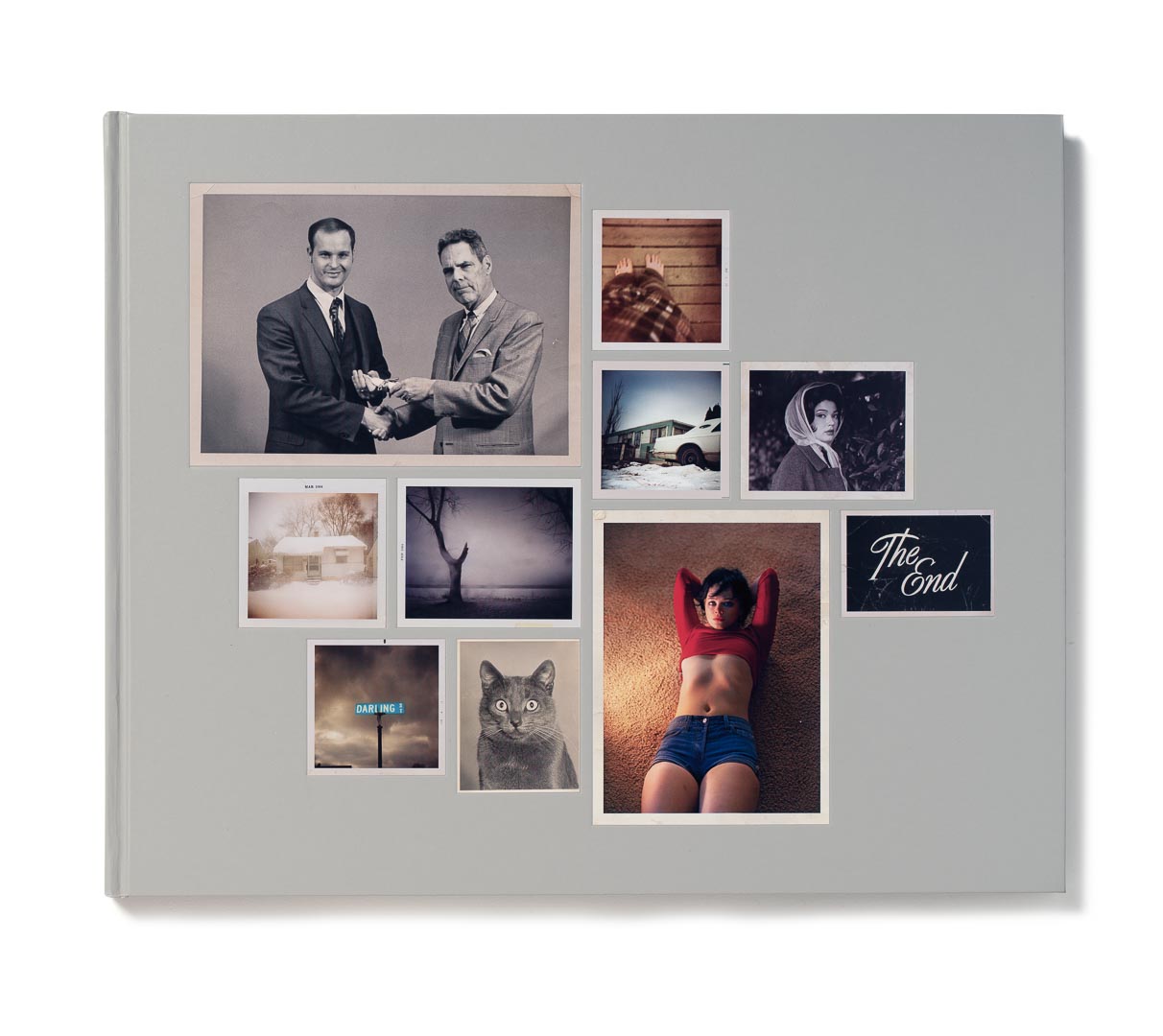 Todd Hido considers Excerpts from Silver Meadows, published in 2013, the 'culmination' of everything he had put into his books prior to this point. And it came together at the 'perfect moment,' he says. At a point when he kept hearing that the future of publication would be 'e-books', and when photography was widely understood as a form of rapid and feathery documentation ('selfies'), Hido wanted to create a book that 'could only be a physical, tangible experience.'
Of note are the four gatefolds of Excerpts from Silver Meadows, 'intended to further the notion of having to peel back the layers of what can exist inside the pages of a book,' says Hido. The other result of having 'super-size gatefolds,' he says, is that 'viewers have to sit their asses down and get off of their phones to look through each page.' This is a book created as the result of considerable time and thought. It is meant to be experienced through considerable time and thought, as well.
Excerpts from Silver Meadows is a challenging composition of portraits, landscapes, personal and vintage photographs and documents that tell a number of stories — or one story, in different ways. As always, those stories reveal themselves through shadows, and never under direct light. On the other hand, this is perhaps Hido's most openly 'personal' work, crossing a previous border of apparent privacy.
Perhaps more than his previous books, Excerpts is specific to the streets on which Hido grew up in Ohio. In fact, Silver Meadows was the main drag that dissected his neighborhood. The photographs in this book may have been taken elsewhere, but poetically, Hido returns to 1970s suburban Ohio with these compositions. In part, because he cannot return to that Ohio otherwise. It no longer exists, though Hido still finds it in 'pockets of undeveloped land in Eastern Washington,' in the Sacramento River Delta during the winter months, or in the stretches of California's Central Valley on a rainy day. 'Those places are surrogates,' says Hido, for environments that are resigned to live on only in memory and old family albums.
'Much of the Ohio I grew up in has been plowed over by strip malls,' says Hido, but it nevertheless informs the backdrop of his works, and, whether or not a viewer knows this, it is the origin of what he calls his 'cast of characters': open spaces, empty living rooms, and anonymous expressions, among them. That said, Hido's works are free of any indications of time, or worse yet, times gone by. These photographs are not nostalgic. They have the immediacy of unexpected and sometimes totally unwelcomed flashbacks, happening in real time. And despite the multiple characters of Excerpts, it is a work of solitude. 'I don't have assistants setting up lights for the perfect shot,' says Hido, 'I'm usually just outside or in my car, alone.'
Text by Katya Tylevich